Lavender Balsamic Vinegar and Persian Lime Olive Oil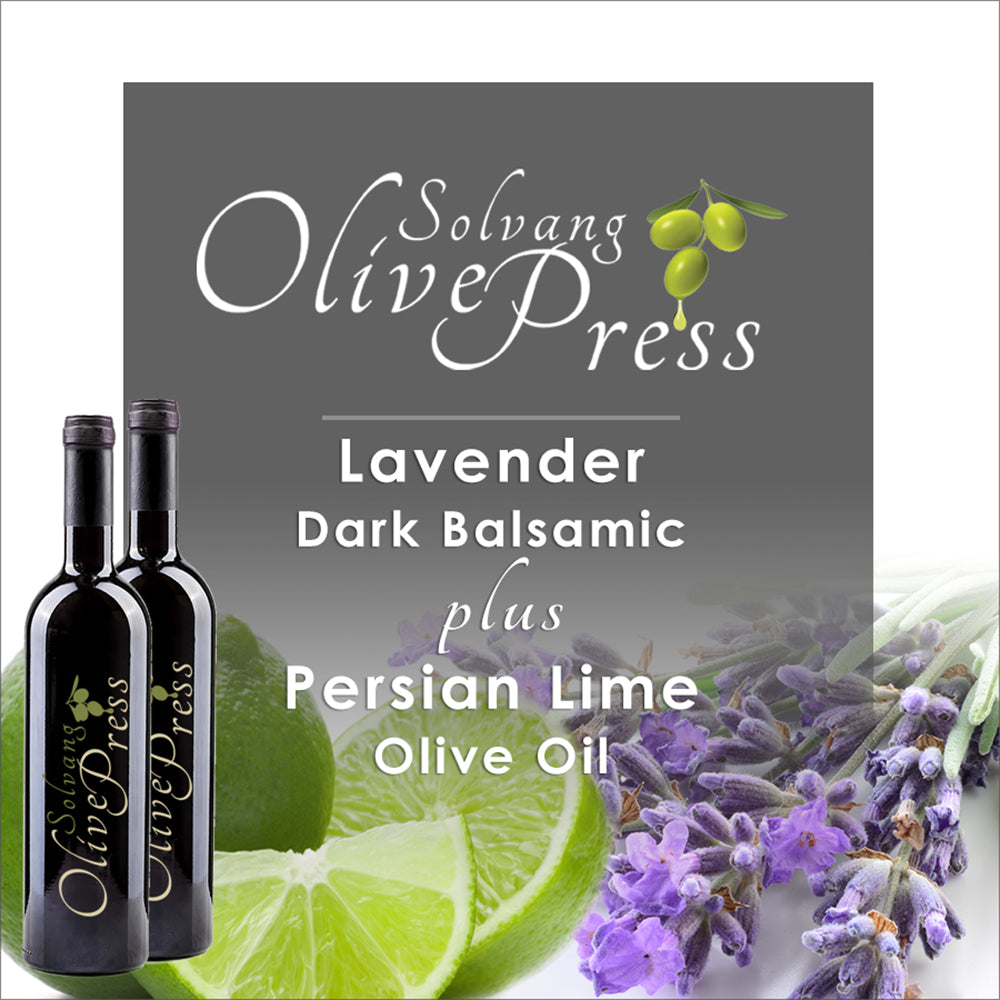 $15.00
Taste the Difference
Lavender Dark - Balsamic plus Persian Lime Infused Olive Oil
Lavender plus Persian lime will surprise family and friends. The blend brings  floral, 
sweet and slightly herbaceous, our Lavender Balsamic captures the essence of this ancient flower.
  which balances perfectly with the moderate, natural acidity of our persian lime Oil. It will add dramatic flavor to both sweet and savory applications, biscotti, salad dressings, marinades, drizzled over vegetables, in cakes, for homemade lime mayonnaise, aioli, and granola. Fantastic with fish, poultry, in Latin cooking, salsa, and more.